Cisco Umbrella Partner Program
Deliver the protection your customers need directly from the cloud
Cisco Umbrella Partner Program
Deliver the protection your customers need directly from the cloud
Transform your portfolio
Cisco Umbrella delivers security-as-a-service with the potential to be among the fastest growing sources of recurring revenue for your business. With no hardware or software to install, Umbrella provides rapid proof-of-value with its outstanding threat protection, simplified management console, and solid integration with your existing Cisco security and networking portfolio.
Umbrella global network's numbers are impressive
620
Billion
Daily internet requests
24K+
Enterprise
customers
33+
Data Centers
Worldwide
7M+
malicious destinations enforced concurrently
"The benefit from using a DNS firewall or protective DNS so exceeds the cost that it's something everyone should look at..."
Philip Reitinger, Global Cyber Alliance president and CEO1
Accumulate more revenue with Cisco Umbrella
Cisco Umbrella delivers security-as-a-service that's easy to deploy, infinitely scalable, and can be a solid source of recurring security revenue. Want to know your own revenue potential? Login and check out our Partner Revenue Calculator.
World-class SaaS business
We have never been afraid to do things differently and this includes how we approach security. We built a SaaS business that delivers powerful, yet simple to manage products — one that continues to grow and deliver the world-standard for cloud security.
Net new revenue source
Cisco Umbrella can enhance your existing portfolio by adding intelligence and security at the DNS layer for protection from attacks and theft for any device at any location. Today 20,000+ organizations, of all sizes and in every industry worldwide, rely on our cloud security products for their protection.
Increase profits with recurring revenue
With Cisco cloud security, you can build a highly profitable recurring revenue stream. Our security solutions quickly show value to customers, so you can close deals faster than ever. And with up to 90+% renewal rates, the annual recurring revenue model can accelerate your business growth for years to come.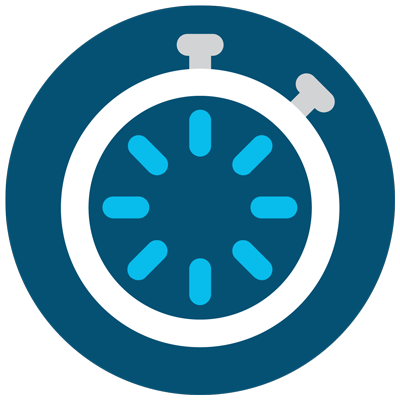 Fastest closing of security deals
Cisco Umbrella trials are very easy to deploy with most customers up and running in 30 minutes or less. Customer trials have shown 10X reductions in malware on their networks. Customers can also leverage the Umbrella APIs to increase the effectiveness of their current security stack.